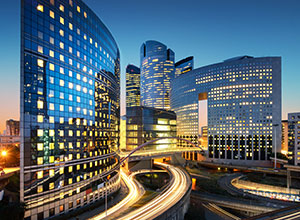 THERE IS NEVER ENOUGH FOR WEX
WEX Facility Management is a dynamically growing team from a very diverse industries that are closely dependent on each other and help us in providing services at the highest level in the sector of the Facility Management.
WEX is looking to achieve a common goals, aiming to implement a new ideas and solutions that will reduce costs, improve processes and help in proper functioning of your objects. We are determined and willing to work hard, which will benefit our customers.
WEX FACILITY MANAGEMENT
SPECIALIST IN DIFFICULT TASKS
OUR EXPERIENCE IS A HARD WORK WE HAVE DONE OVER THE YEARS IN THE FACILITY MANAGEMENT MARKET IN ALL SECTORS
The experience and the knowledge offered to our customers has been gained over many past years. Working with a number of very demanding customers from all over the Europe have learned us to recognize, respond and assist you in every possible aspect of doing business. Today we are stronger just by the acquired knowledge and the very fact, that Facility Management is a very specific sector, requires an individual approach and therefore we sew and adjust for each customer individually providing an efficient solutions.
DETERMINATION AND WILLINGNESS TO HELP OUR CUSTOMERS IN PROVIDING THEIR STRATEGY AND NEW BUSINESS SOLUTIONS
In today's business what it matters is, consciousness, determination and knowledge that allows us to fully meet the expectations of our customers. We have built and continuously improve the knowledge and skills of our experts to provide the best service to our Customers. We optimize processes, we implement new solutions and we aim to succeed so that you could be confident about your business. What does guides in our work is our professionalism and partnership, and the desire to create and deliver high quality services.
TEAMWORK IN GOOD FAITH IS A JOURNEY TO SUCCESS

SALES DEPARTMENT
Sales team fully focused on acquiring new businesses, analyzing and negotiating ending contracts. At best, a fair valuation services that we can offer you based on your queries.

OPERATION DEPARTMENT
Team of Experts who make sure that each of our contract covers 100% of the assumptions made in the instructions. This department is responsible for the full implementation of the projects and its support for the duration of the contract.

PURCHASING DEPARTMENT
This is an internal department responsible for seeking the best pricing solutions for our customers. The team is responsible for negotiating pricing terms with suppliers, finding some solutions and market research services to our clients.
WEX stands for standards and procedures that will help to optimize costs
5S + 6S = LEAN SIX SIGMA
Model 5S
SORT – Keep only necessary items in the workplace

SET TO ORDER – Arrange items to promote efficient workflow

SHINE – Clean the work area so it is neat and tidy

STANDARDIZE – Create a consistent approach to tasks and procedures

SUSTAIN – Maintain and review standards
Model 6S
SORT – Keep only necessary items in the workplace

SET TO ORDER – Arrange items to promote efficient workflow

SHINE – Clean the work area so it is neat and tidy

STANDARDIZE – Create a consistent approach to tasks and procedures

SUSTAIN – Maintain and review standards

SAFETY – Accident prevention – awareness of all activity to identify and eliminate hazards for the zero accident and injury-free workplace
Model Lean Six Sigma
DEFINE – Defining the problem and locating its areas of occurrence

MEASURE – Determine the feature set of processes and unacceptable actions based on customer requirements and their methods of measurement, to carry out precise measurements

ANALYZE – Analysis and evaluation of received measurements, the distinction search occurrence of deviations and and the ways and methods of their elimination.

IMPROVE – The search for new solutions, reducing the deviations, creating new solutions, the implementation of new innovative changes

CONTROL – Monitoring, whose aim is to maintain high levels of quality; determine the scope of the tasks and responsibilities of process owners